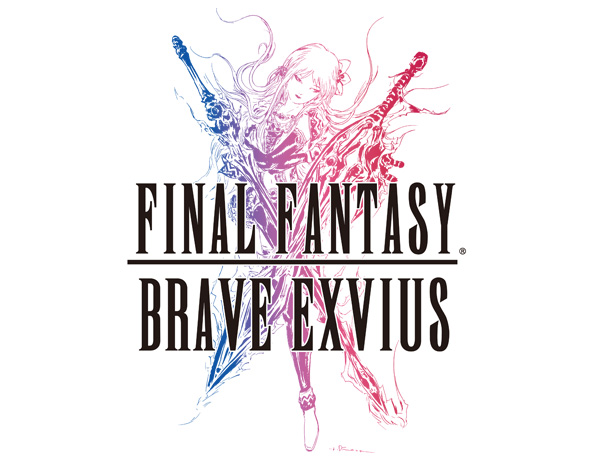 Unit Intro Quest: Vermilion Blade Ardyn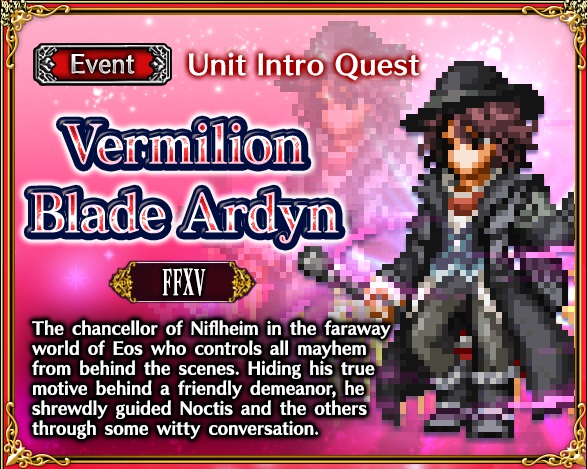 Event Period
End of maintenance, Thursday, 5/6
- Start of maintenance, Wednesday, 5/19 PDT
Vermilion Blade Ardyn with CG limit burst movie!

Featured Summon: FINAL FANTASY XV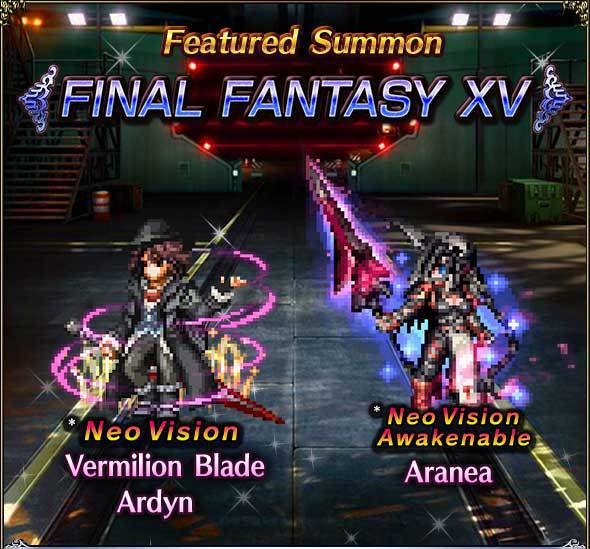 Aranea and new unit Vermilion Blade Ardyn are on the way!
Drop rates increased starting May 6th!
Major boost to drop rates from:
End of maintenance, Thursday, 5/6
- Start of maintenance, Wednesday, 5/19 PDT


Vision Cards: New Arrival!
There is now a chance to obtain the vision card One Last Battle, when summoning an NV unit!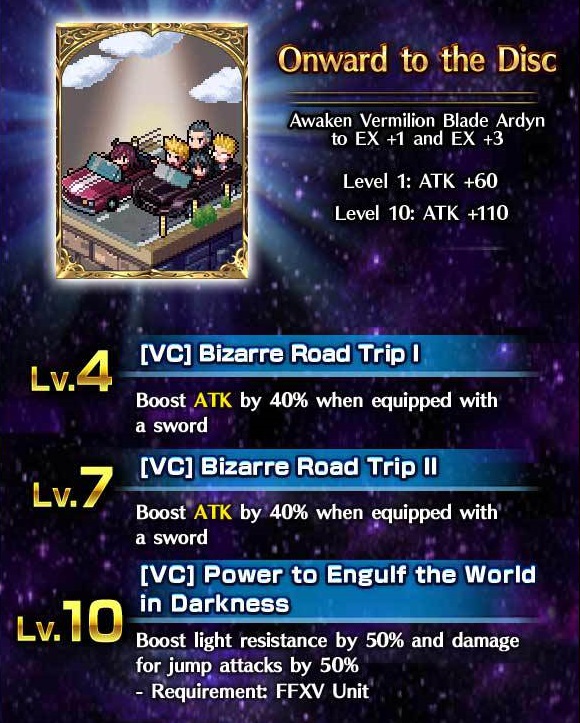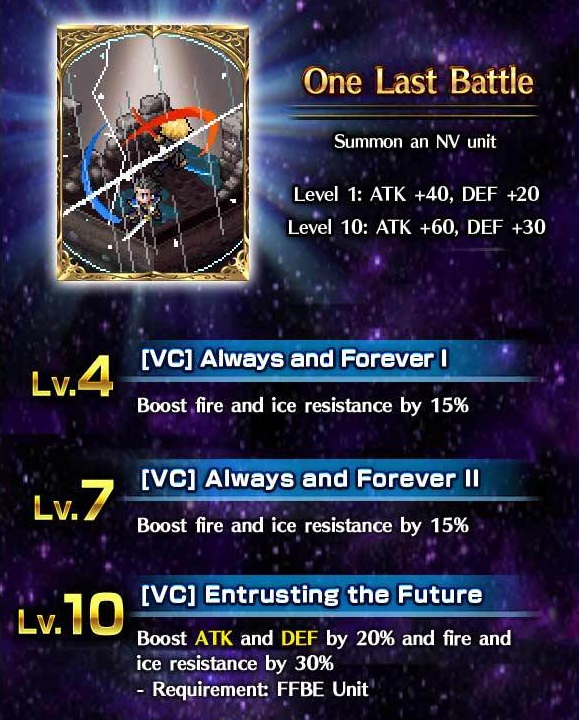 FINAL FANTASY XV Chronicle Battle: MA-X Maniple

FINAL FANTASY XV Chronicle Battle: MA-X Maniple will become available at the end of maintenance, Thursday, 5/6!
Clear Chronicle Battle: MA-X Maniple to get FFXV equipment, Brave Insignia (FFXV), and more!
Bring the following NV or NV awakened units to receive item drop bonuses!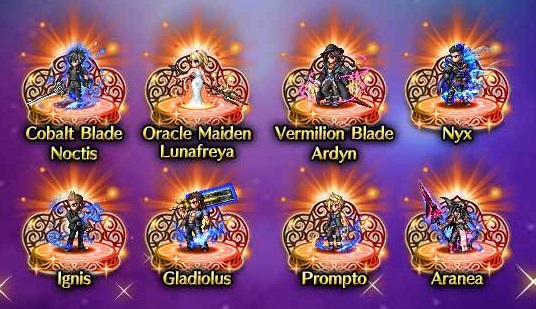 The following units will be receiving a 300% parameter boost to all parameters.
Cobalt Blade Noctis
Oracle Maiden Lunafreya
Vermilion Blade Ardyn
Ignis
Gladiolus
Prompto
Aranea
Nyx
Noctis
Ardyn
Crown Prince Noctis
Lunafreya
Cindy
Gentiana
Regis
Cor
Ravus
Glauca
Crowe
Kenny Crow
Iris
Libertus
FFXV Equipment
The following equipment are shown enhanced to the highest level.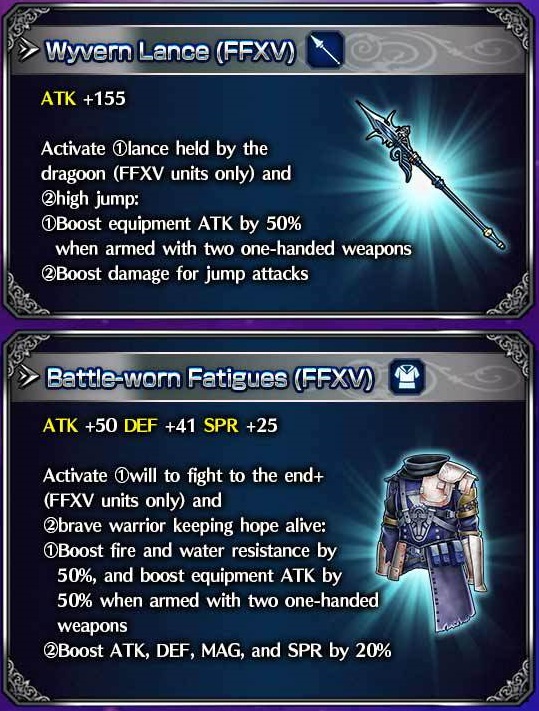 FINAL FANTASY BRAVE EXVIUS is available now as a free-to-play app (with in-app purchases) through the App Store®, Google Play™ and the Amazon App Store. This title is developed as a collaboration between SQUARE ENIX and gumi Inc. (developer of the hit title Brave Frontier). The game is available in eight languages: English, German, French, Spanish, Chinese (traditional), Korean, Thai and Indonesian.